Venus on Fire
Newark Museum, Permanent Collection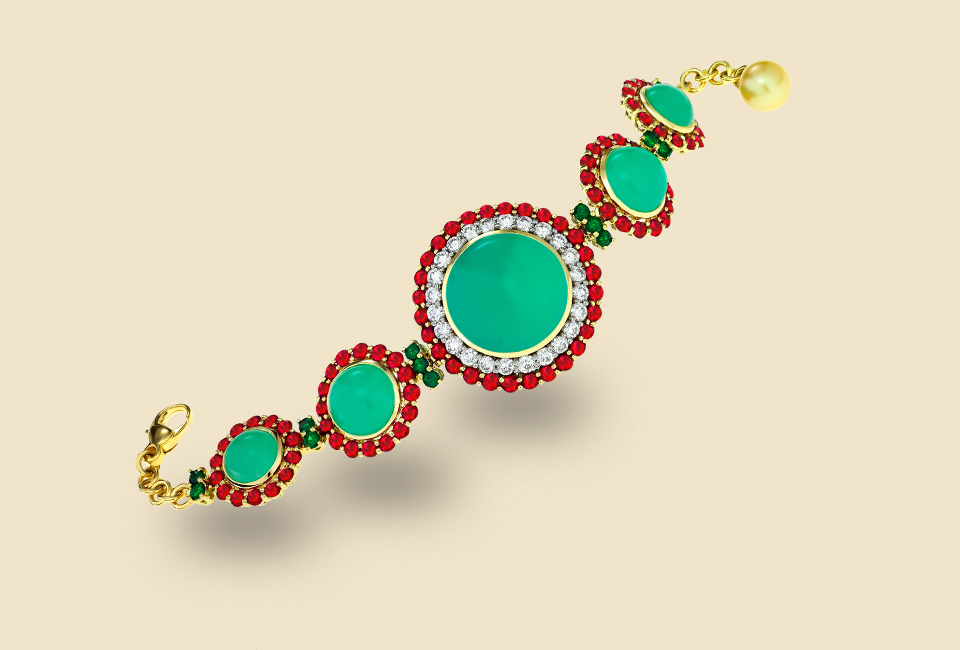 The "Venus on Fire" bracelet, a one-of-a-kind creation crafted in New York City, is inspired by a historic reference influenced by the Art Deco period. Featuring a remarkable craftsmanship and attention to detail, due to its structural complexity, the atelier's craftsmen in New York surpassed technical challenges with patience and dedication.
A blend of exotic materials, used in past times by the Greeks, Romans, Chinese, Egyptians, ancient empires, cradles of art and civilization, and European Royalties, with the fine crafting in the New World, New York City, makes the "Venus on Fire" bracelet a must see when visiting the Newark Museum.