Robb Report
Boston's Museum of Fine Arts Adds Queen of Nile Necklace

Abellán New York exhibits at the Palm Beach Jewelry, Art and Antique Show

Abellán New York 
exhibits at the New York Art, Antique and Jewelry Show

Abellán New York 
exhibits at Spring Masters New York
Rapaport
DESIGNER lines by Amber Michelle

Town & Country
T&C Weddings by Emily Selter

Robb Report
Color Play. Blue Bayou by Jill Newman

Robb Report
Abellán New York Showcased at Boutique at Moda Operandi

Robb Report
Abellán New York at Moda Operandi during London Fashion Week

Robb Report
Best of the Best, Special Issue

Forbes.com
Over The Rainbow: Jewelry Designers Are Making The Case For Colored Stones – ForbesLife By Barry Samaha. Contributor Style Editor
White diamonds may be a girl's best friend, but over recent seasons, other colorful stones are vying for that elusive mantle. Fine jewelry designers are definitely making the case for rubies, emeralds, tourmalines, opals and other gems that seem to always play second fiddle to what Marilyn Monroe sang about—and wore effortlessly—in Gentleman Prefer Blondes.

Town & Country
The Ultimate Mother's Day Gift Guide by Leena Kim and Emily Selter

Moda Operandi
Editor's Pick by Amalia Keramitsis, Director of Fine Jewelry

Town & Country
How to find the perfect wedding band by Emily Selter

Robb Report
Of Note From David Arnold, Senior Vice President/Group Publisher of Robb Report

Moda Operandi
Editor's Pick by Rickey de Sole Fashion Market and Accessories
Director W Magazine shares her fine jewelry favorites


Town & Country

Town & Country
The Sourcebook Ideas and Inspiration. Holding Court by Stellene Volandes


Town & Country


Four Seasons Magazine


Elite Traveler


Town & Country

Elite Traveler
Abellán New York Debuts On 1stdibs Luxury Online Marketplace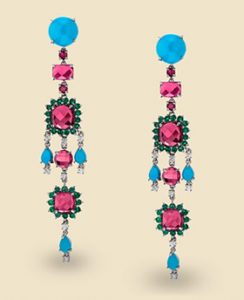 Abellan New York is honored to take its place amongst some of the most extraordinary objects of desire showcased on 1stdibs.com, the world's top online luxury emporium.
Abellán New York creates extraordinary one-of-a-kind jewelry of stunning, singular beauty and design aesthetic with a sophisticated global perspective. Each piece of art is designed by the Artist independently of all others within the collection, thus providing each piece with its own story, a true one-of-a-kind where the inspiration of the Artist and noble materials used brings to life an incredible unique and stunning treasures.
Skillfully handcrafted in New York City, Abellán New York creates designs with an opulent mix of vibrant, color-saturated precious gemstones and the finest gold, platinum and diamonds – evoking the glamour of yesteryear, yet with a decidedly contemporary flare. Abellán New York original creations are signed by Artist.
Self-described, 1stdibs is a marketplace for "the most beautiful things on earth" and therefore the ideal platform for the singular beauty of art jewelry by Abellán New York. 1stdibs counts among its vast customer base of global high-profile collectors, connoisseurs, designers and arbiters of style.
1stdibs presents a carefully curated selection of highly desirable items, both vintage and contemporary, from top designers and dealers in the realms of interior design, jewelry, antiques, fashion and art. Abellán New York is featured in the Fine Jewelry and Watches category.
The collection curated by 1stdibs of Abellán New York will be such exquisite pieces as one-of-a-kind earrings, necklaces and rings.

NAVIGATOR
ALL THAT GLITTERS by Doug Gollan

The Big List:
Who Wore What Jewelry to the 2013 Golden Globes
Jewelry Industry News, Trends and Analysis
By Jennifer Heebner, Senior Editor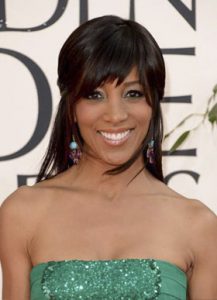 Watching the 70th Annual Golden Globe Awards on Sunday, Jan. 13, was like attending a big party with dozens of guests from the fine jewelry industry. Thanks to Twitter handles, hashtags (#globejewelry), and E!'s live red carpet coverage (@ryanseacrest was a tad better this year in asking stars about their jewelry), colleagues and friends dished on who the stars were wearing, critiqued appearances, and generated such a virtual whirlwind that some participants were temporarily bounced from Twitter and #globejewelry was driven into the upper echelons of the coveted Trending Now domain.
Now that the giddy festivities have subsided and Globe winners have been revealed, it's time to get back to work and reveal what readers really want to know: Exactly who did wear what, and what trends from the night really matter? I've compiled this "Who Wore What" List based on the stars who walked the red carpet, the jewelry styles and colors they wore, and the brand names of the jewelry houses who dressed them. At press time, this list was as comprehensive as possible based on the information available. Enjoy.
Shaun Robinson in gold earrings with London blue topaz, ruby, turquoise, and pink sapphire by Abellan.
Gold earrings with London blue topaz, ruby, turquoise, and pink sapphire by Abellan (worn by Shaun Robinson).

Celebrity Jewelry Gawk™
January gems
National Jeweler 10X
By Hannah Connorton, Editor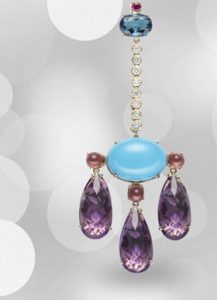 The Golden Globes, movie premieres, appearances on news segments–so far, 2013 has been full of events for celebrities. Color is proving to be a continually strong trend in star jewelry, namely vibrant hues such as turquoise, ruby and emerald.
Ornate drop earrings have been reigning supreme, as well as cocktail rings featuring standout gemstones or diamonds. Scroll down for the best in celebrity jewelry this month.
TV show Damages' Rose Byrne (below) wore Misaki's sterling silver and mother-of-pearl earrings (price upon request) to the premiere of I Give it a Year in Sydney on Jan. 15.
Last Man Standing's Shaun Robinson wore Abellan New York's earrings (below) with London blue topaz, ruby, turquoise, pink tourmaline, amethyst and diamonds to the 70th Annual Golden Globe Awards in Los Angeles on Jan. 13.

Emmy Awards 2012
Lisa Joyner Cryer wife of Emmy winner John Cryer
http://www.usmagazine.com/uploads/assets/photo_galleries/
regular_galleries/1842-emmy-awards-pda-2012/
photos/1348496457_jon-cryer.jpg