The Queen of the Nile
Museum of Fine Arts, Boston – Permanent Collection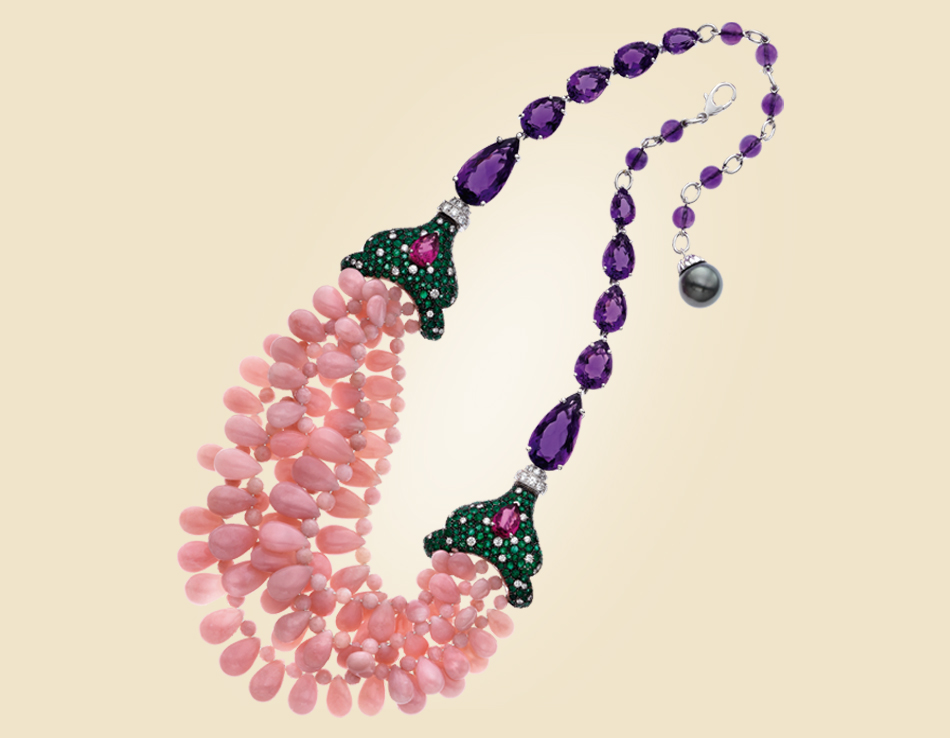 In Victorian times coral necklaces were worn by young children to protect them from harm. This very grown up use of coral creatively mixes it with pink opals. The "bib" style is also influenced by ancient Egyptian broadcollars and 1940s Hollywood glamour jewels. Set into the antique style terminals are the precious stones of emerald and diamond contrasted with semi-precious pink tourmaline. Finally, the remaining section of the necklace is comprised of graduated amethysts which is a tour de force juxtaposed against pink stones. A single black South Sea pearl elegantly caps the necklace off.
The Artist signed this objet d'art. Stamped 18K. White gold. Crafted in New York City.

The necklace measures approximately: 20-1/2 inches in length (52.07 cm) and 3-1/8 inches (7.93 cm) wide from the drop section of the coral and opal beads across the front. A large and impressive show-stopping size.